Welcome to the Munich Postdoc Network!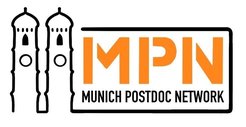 The Munich Postdoc Network was founded in April 2020 by actively engaged postdocs from the Postdoc Associations of the Helmholtz Zentrum Munich, the LMU Faculty of Biology, the LMU Biomedical Center Munich, and the Max Planck Institutes of Biochemistry, of Neurobiology, for Ornithology and of Psychiatry.
Our main goal is to connect postdocs in Munich and facilitate communication among them. The network also seeks to increase the visibility of postdocs in and outside their organisations. By building strong collaborations we envision a wide synergistic organisation to identify areas of need and develop solutions to improve the postdoc experience.
Are you a postdoc in Munich and would like to get involved? Please go to our contact tab and join us.